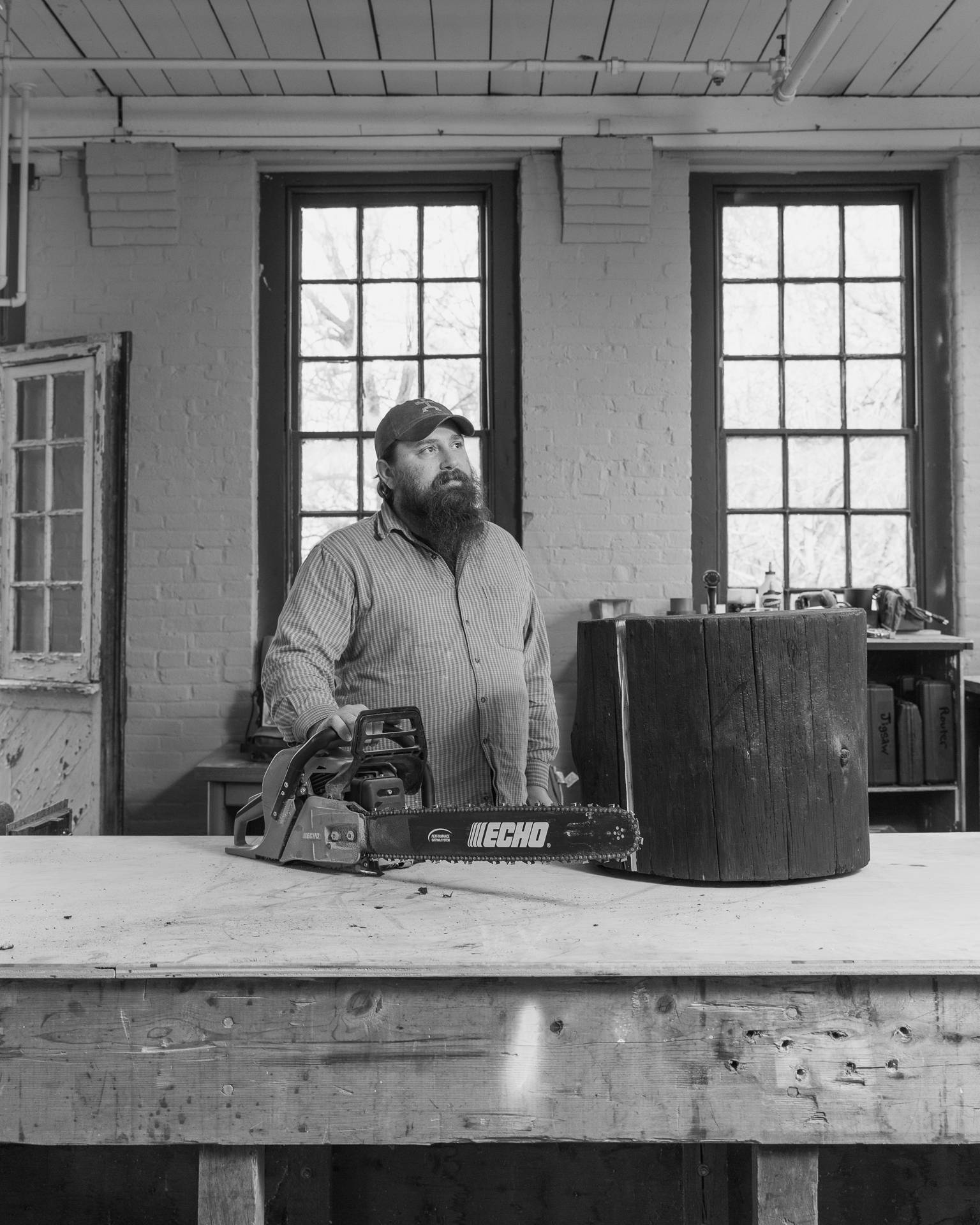 UHURU MAKERS:
SENIOR WOODWORKER, KURT ALLEN THOMPSON JR.

From our dedicated project managers & talented designers in Brooklyn to our craftsmen in Pennsylvania, these are some of the technical and creative experts that make Uhuru what it is. Get to know our team members, what they do, and what drives them.
A few weeks ago, we visited our Pennsylvania factory where Kurt Thompson showed walked us through the hands-on process of the Sugar Stool production. We caught up with Kurt about his proudest Uhuru moments and why he loves the Summit Credenza.
Kurt's expertise: Production Manager / Senior Woodworker at Uhuru Manufacturing
Hometown: Christiana, Pennsylvania
What's your favorite memory from your time at Uhuru?
Production and completion of each of the major projects (including Nike's Corporate Offices, and the Sony Executive's offices) are some of the greatest memories. But specifically, the day trip to Brooklyn to see some of our completed projects, including the Domino Park and 1 Brooklyn Hotel benches in their homes was most fulfilling to me.
How did your past experiences prepare or lead into your role at Uhuru?
I have been involved in woodworking throughout my career history, and have "lived it" since I was 15 years old. My experiences range from: general woodworking positions, an education in wood technology at Thaddeus Steven's College (that built a solid foundation), installation work and owning my own business, and direct management positions at franchise and private operations in similar markets. Each had diverse viewpoints, which create a more rounded perspective of approach to an ever changing market and managing diverse crews.
What's your favorite Uhuru piece and why?
The piece that first made an impression on me was the Summit Credenza. It continues to be the piece that I jump to showcase when someone asks what we make at Uhuru. I believe it is one of the best advancements to opposing live edge designs (that had become so popular in the "canyon river" tables), but showcases the effect in a much better visual plane. The incorporation of the steel plate as a recessed visual substrate has also defined our Summit conference tables from the masses, creating a much cleaner and higher-end appearance. I can't discount the LOVE I have for beam projects in general though! It's so hard to decide.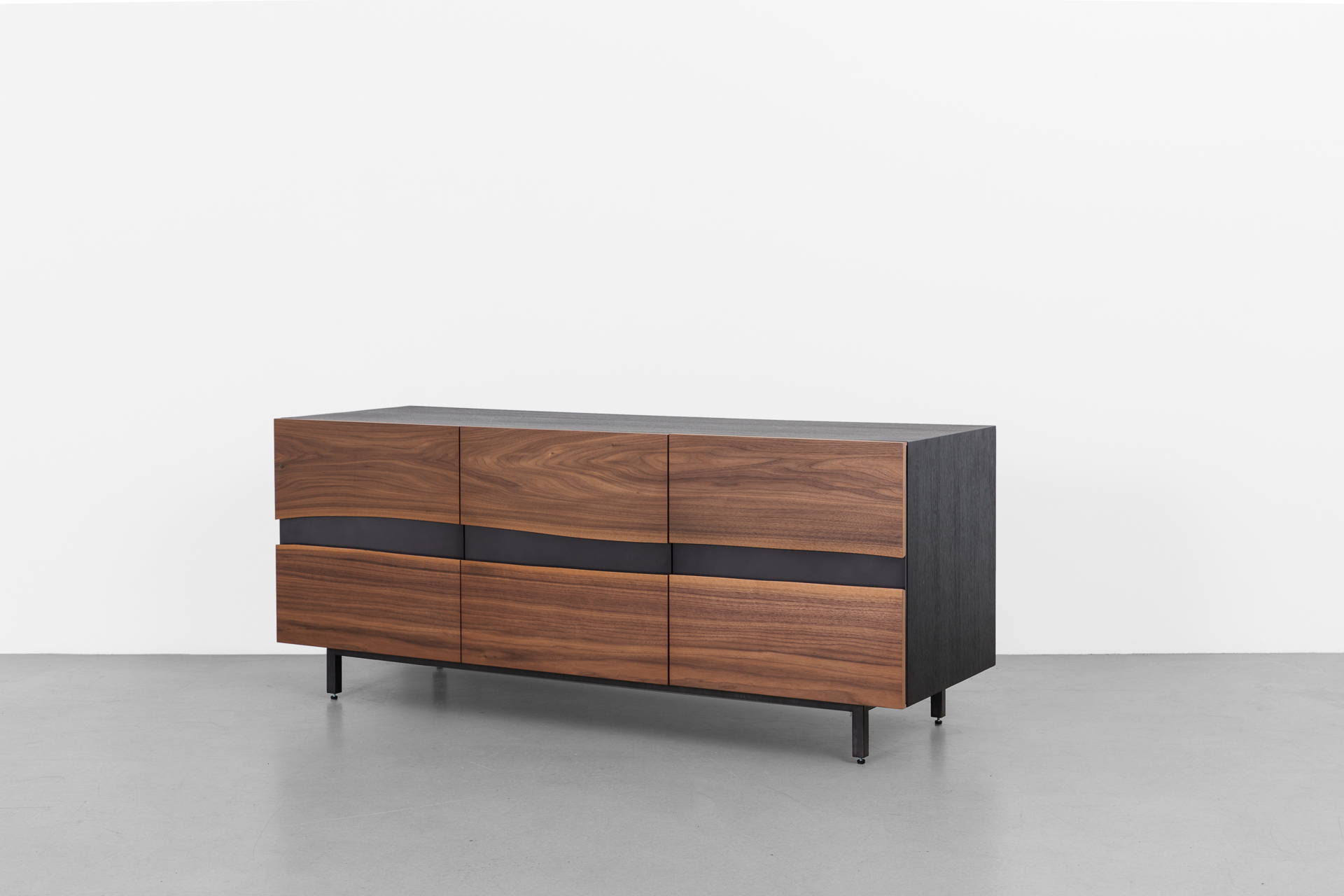 What project are you most proud of being a part of at Uhuru?
Being a part of so many super high-profile client's jobs is amazing. If I had to pick.... I think our work at Nike was one of the most mentionable.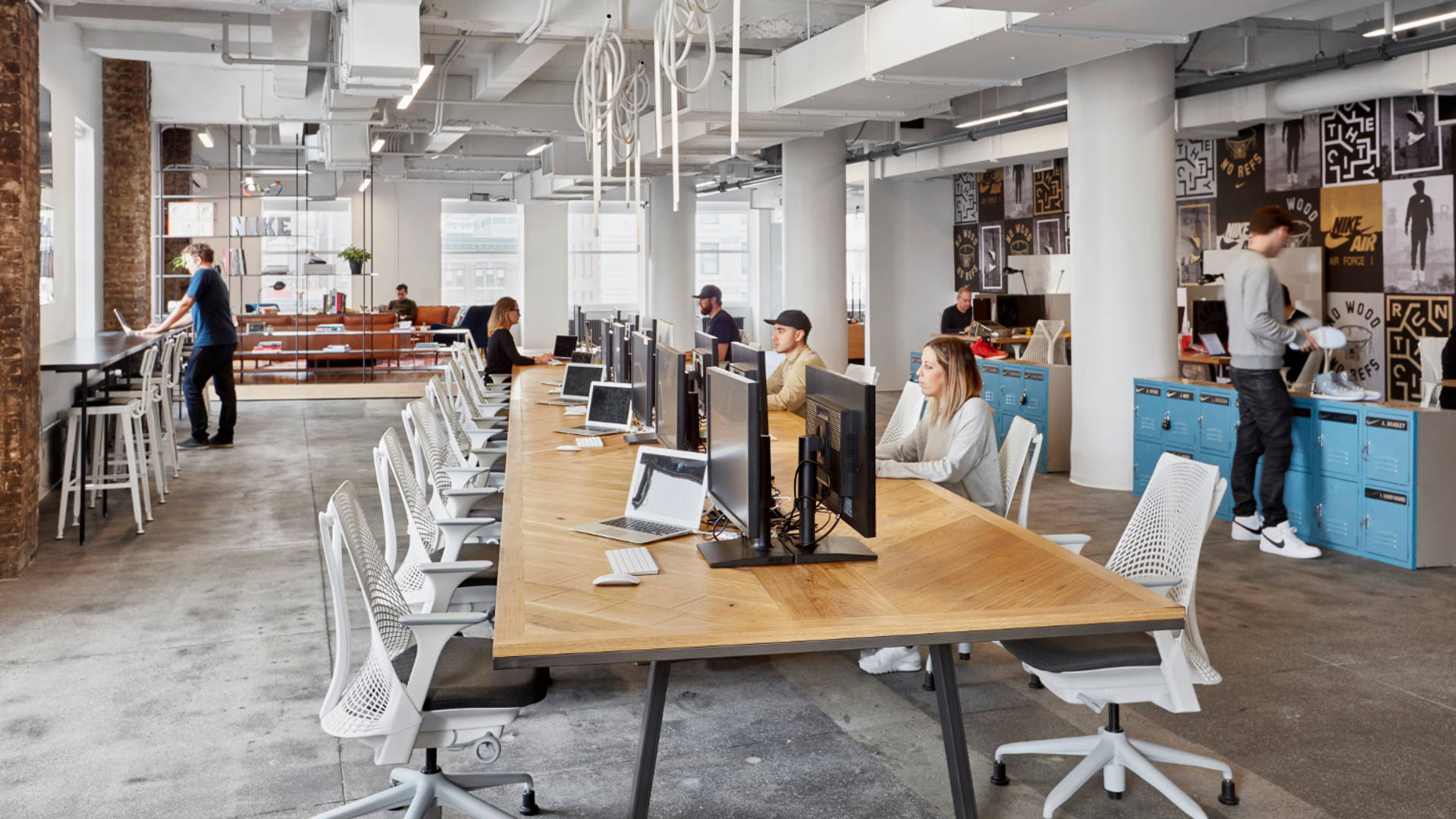 What are you working on and what do you want to make?
I have been working on a number of designs involving off-fall and scrap materials that wouldn't be accessible in normal shop environments (but are created here at Uhuru Manufacturing). The types of materials, like slab off-fall, and brass shavings from milling processes are the waste from the highest quality materials available. I believe it is this type of material, and the attention to design detail that sets Uhuru apart from the typical high end firms. The reconstitution of scrap and off-fall from the production process of our line is key to me in continuing to be resourceful and efficient stewards.
What energizes you outside of work?
Nature. I love the outdoors in general. Every so often, I must retreat from the world and return to some form of the wild. Once that urge is fulfilled, I feel the need to dive back into the system, and be productively engaging of the atmosphere with new perspective in hand.
What's something about you that would surprise everyone?
I LOVE to sing.
If you could only have three apps on your smartphone, which would you pick, and why?
I decided to stop carrying a phone about 6 years ago. I couldn't even tell you.
Thanks Kurt!