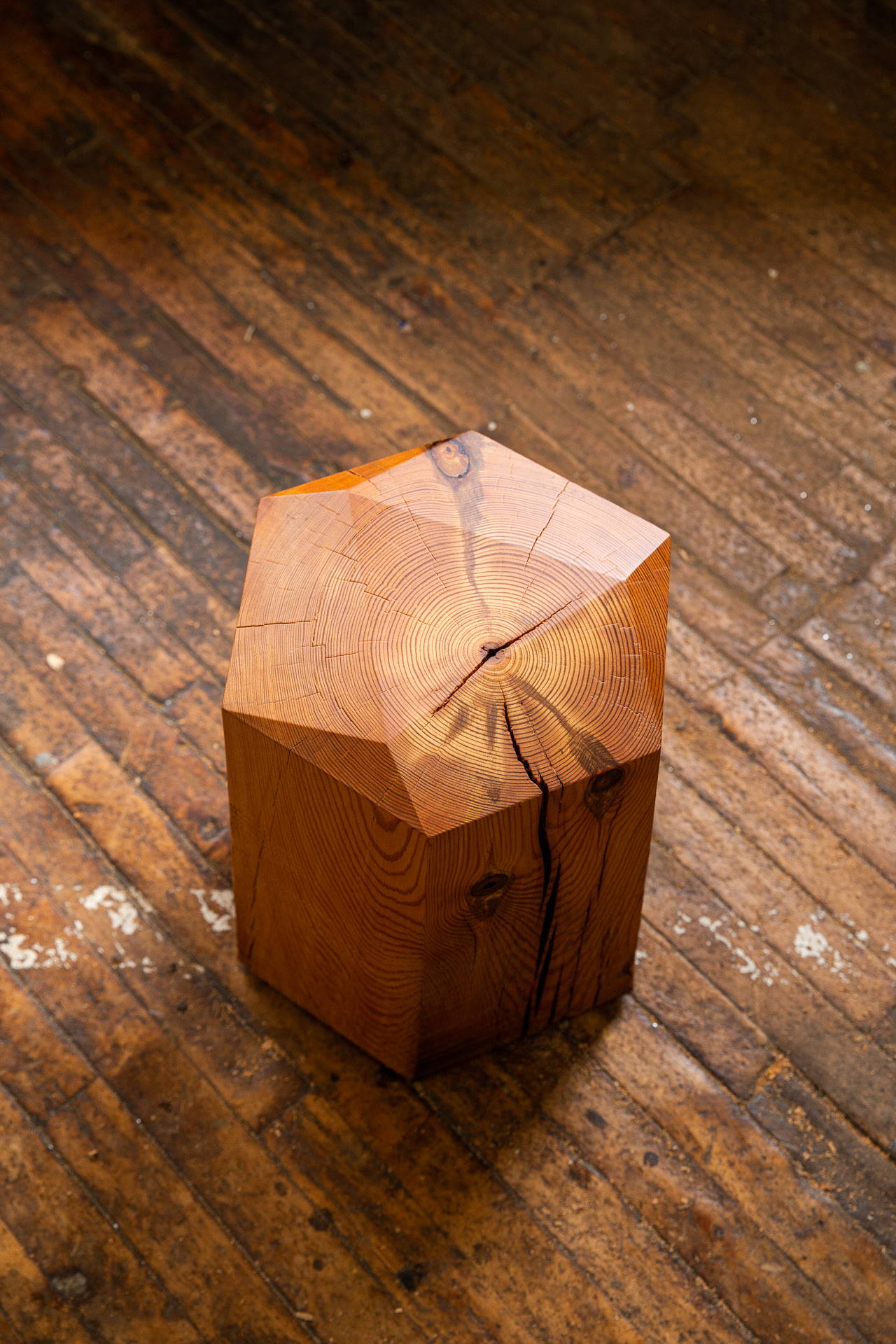 Its name comes from our original Sugar Stool design, created from antique heart pine beams salvaged from Brooklyn's historic sugar refinery along Williamsburg's East River.
Our Sugar Stools are crafted in small batches at our Pennsylvania factory—come behind the scenes with our team as we highlight the process.
After flattening both ends of the beam, a CNC machine precision-cuts a faceted hex design into the top end.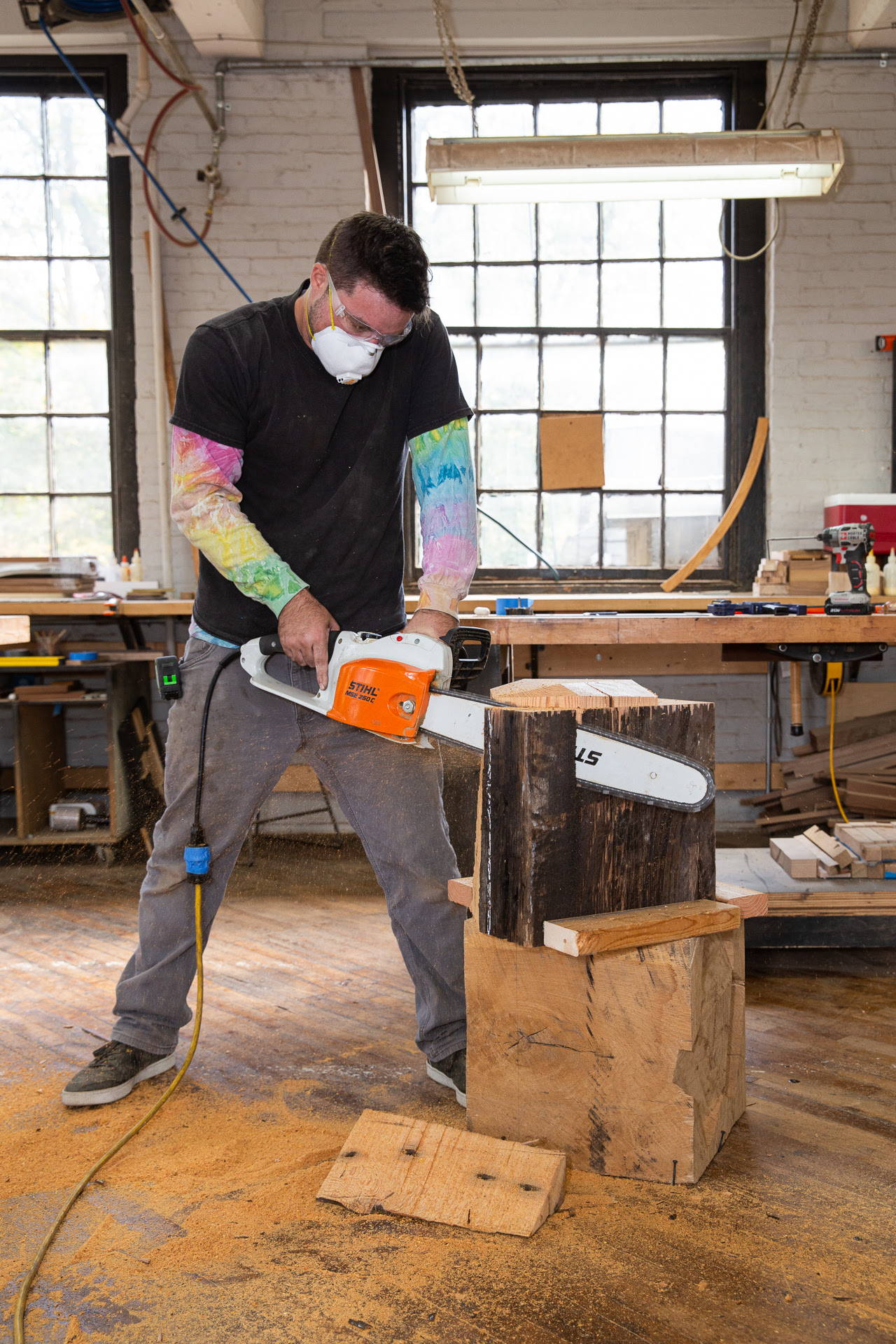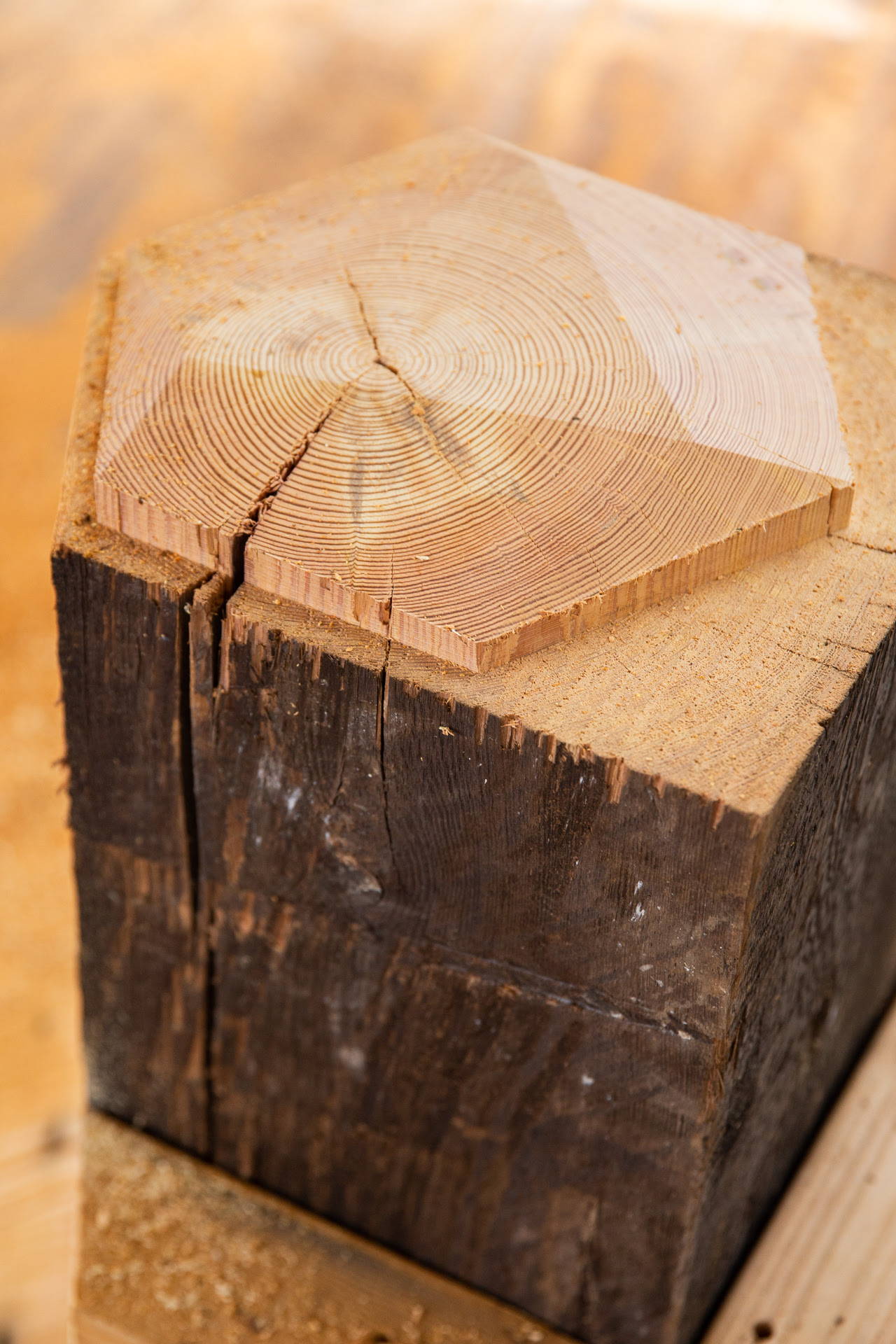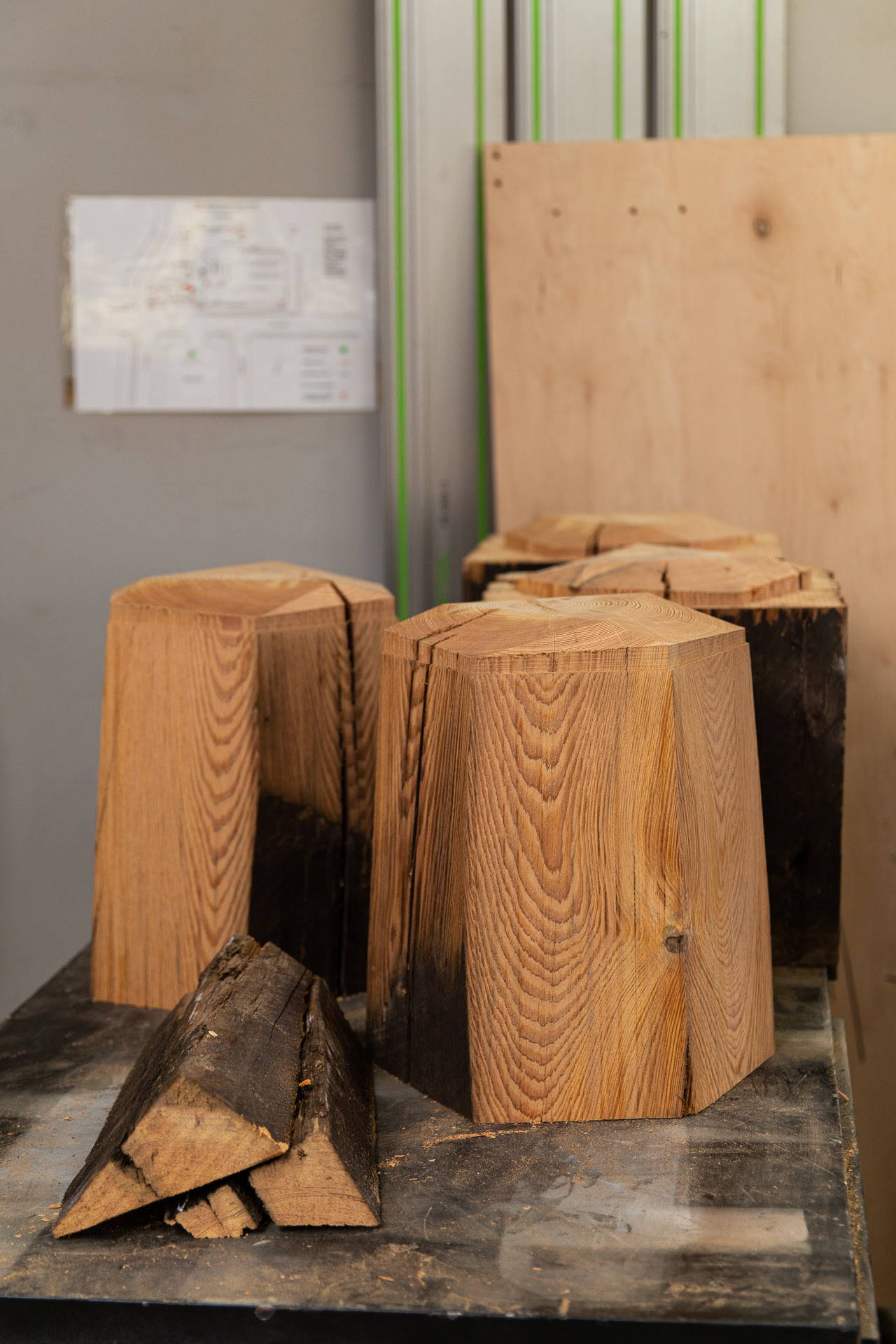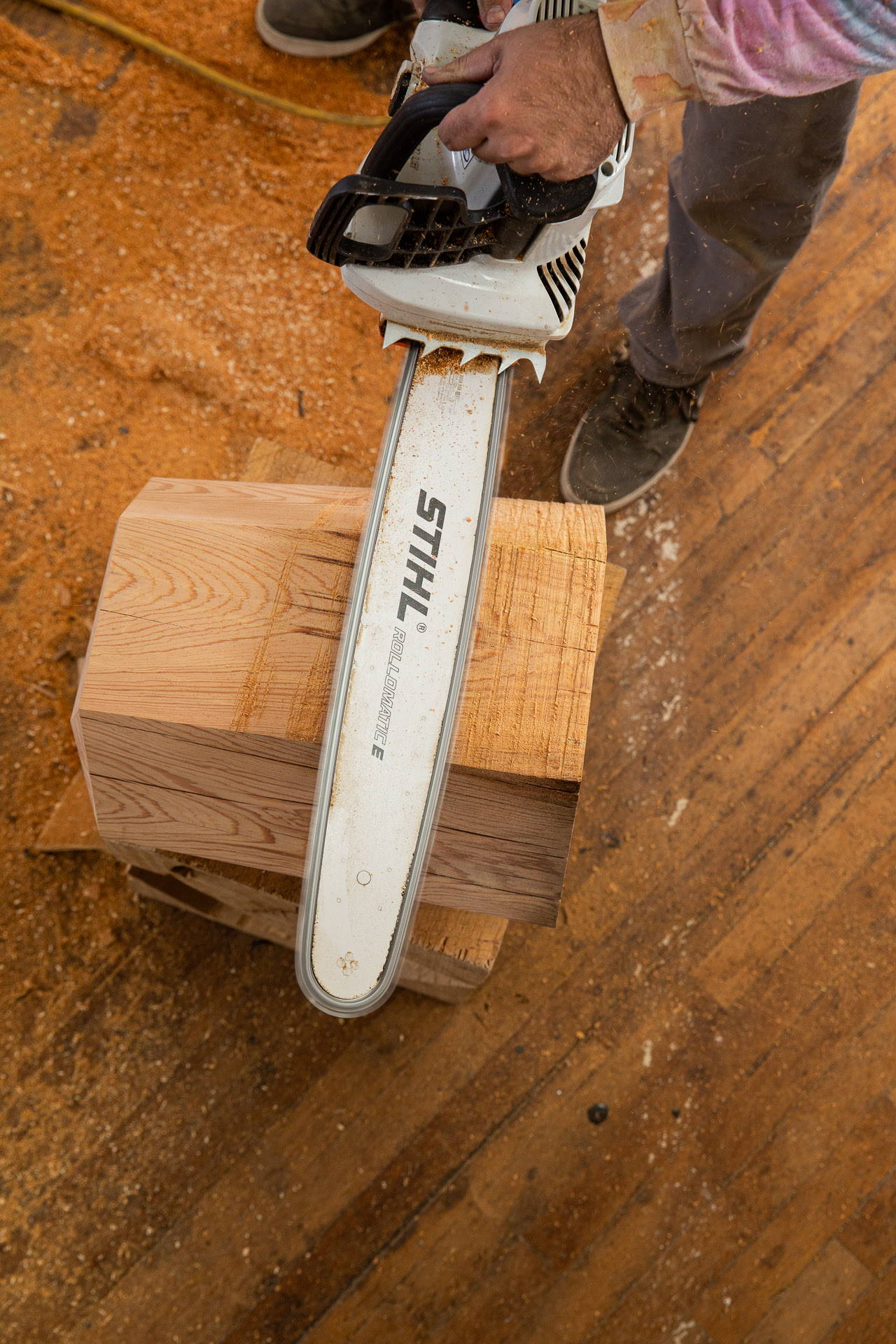 Next, the beams are taken into the wood shop where each piece is chain sawn into a tapered, freeform profile, making each stool unique.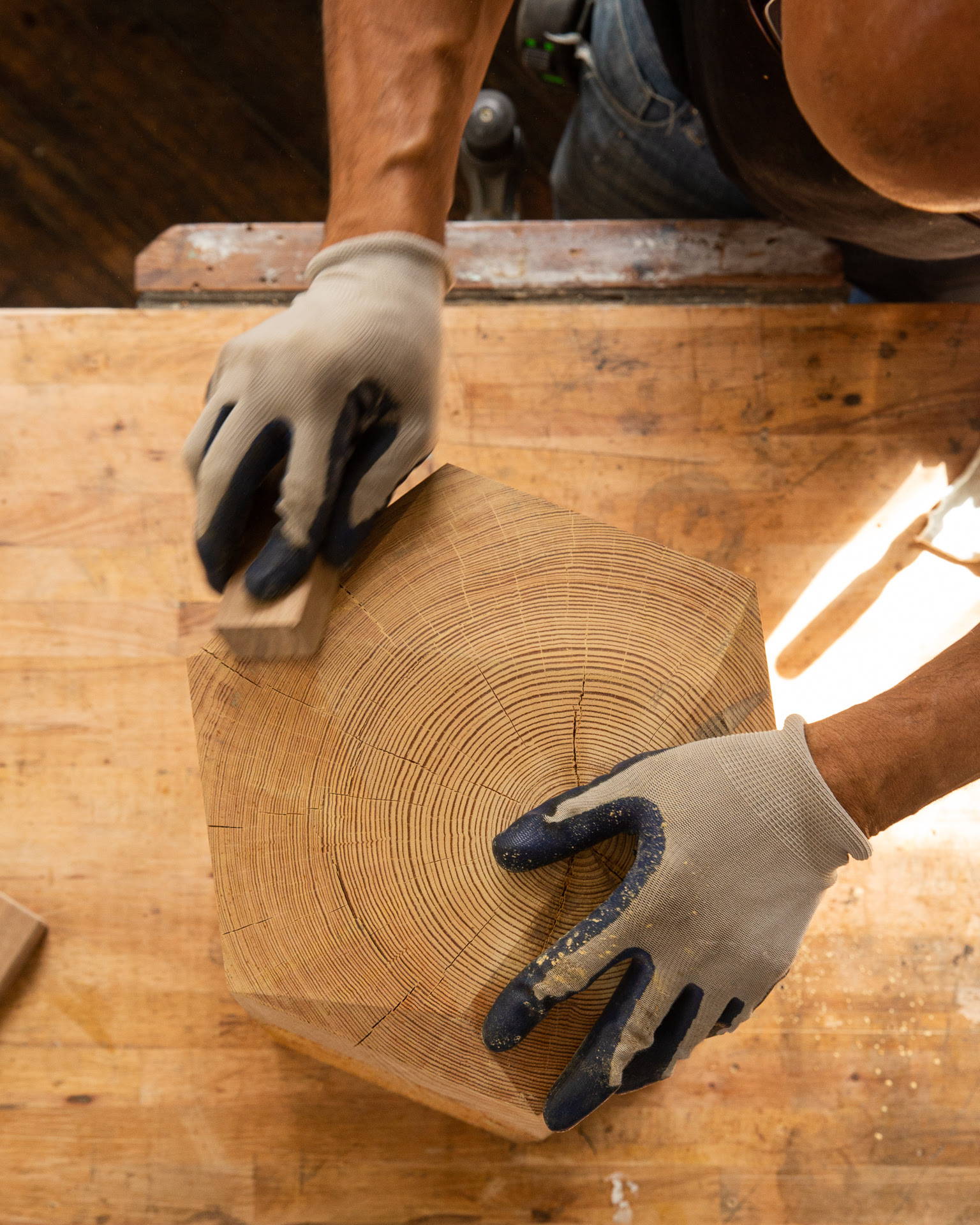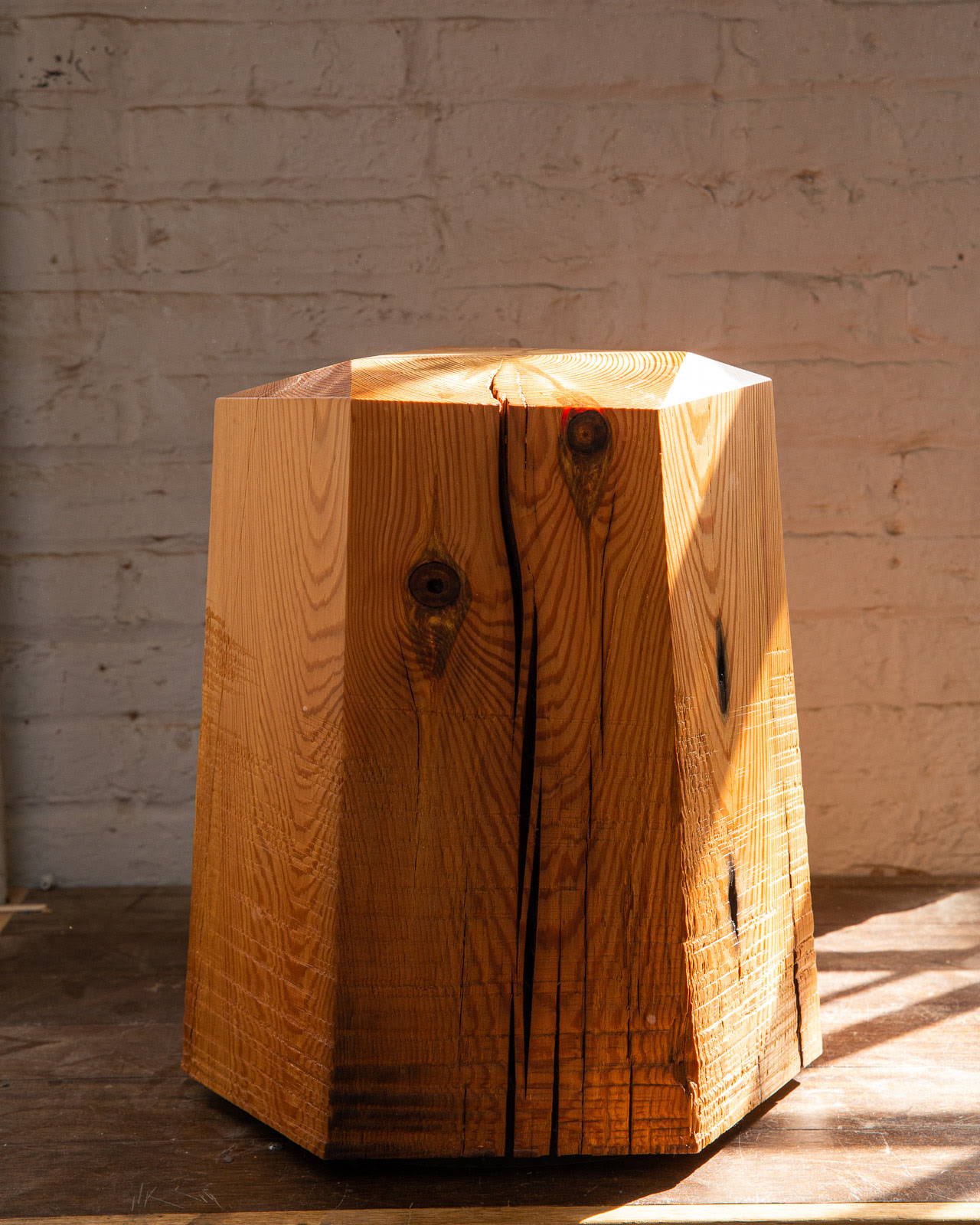 All sides, including textural sawcuts are sanded. A non-toxic clear coat is applied, revealing each stool's stunning wood grain. Finally, each piece is assembled with foot blocks and tagged with a brass Uhuru authenticity tag.
Please note that the woodworking displayed in this post are performed by professional craftsmen in controlled environments, with fire protection and safety monitoring. Do not attempt to duplicate, re-create, or perform the same or similar methods at home, as personal injury or property damage may result. Uhuru Design and producers of this post are not responsible for any such injury or damage.
---
INTERESTED IN
TRADE PRICING?
Browse our online catalog with special A+D discounts, tax exempts, and order directly.
---
Shop Featured Products