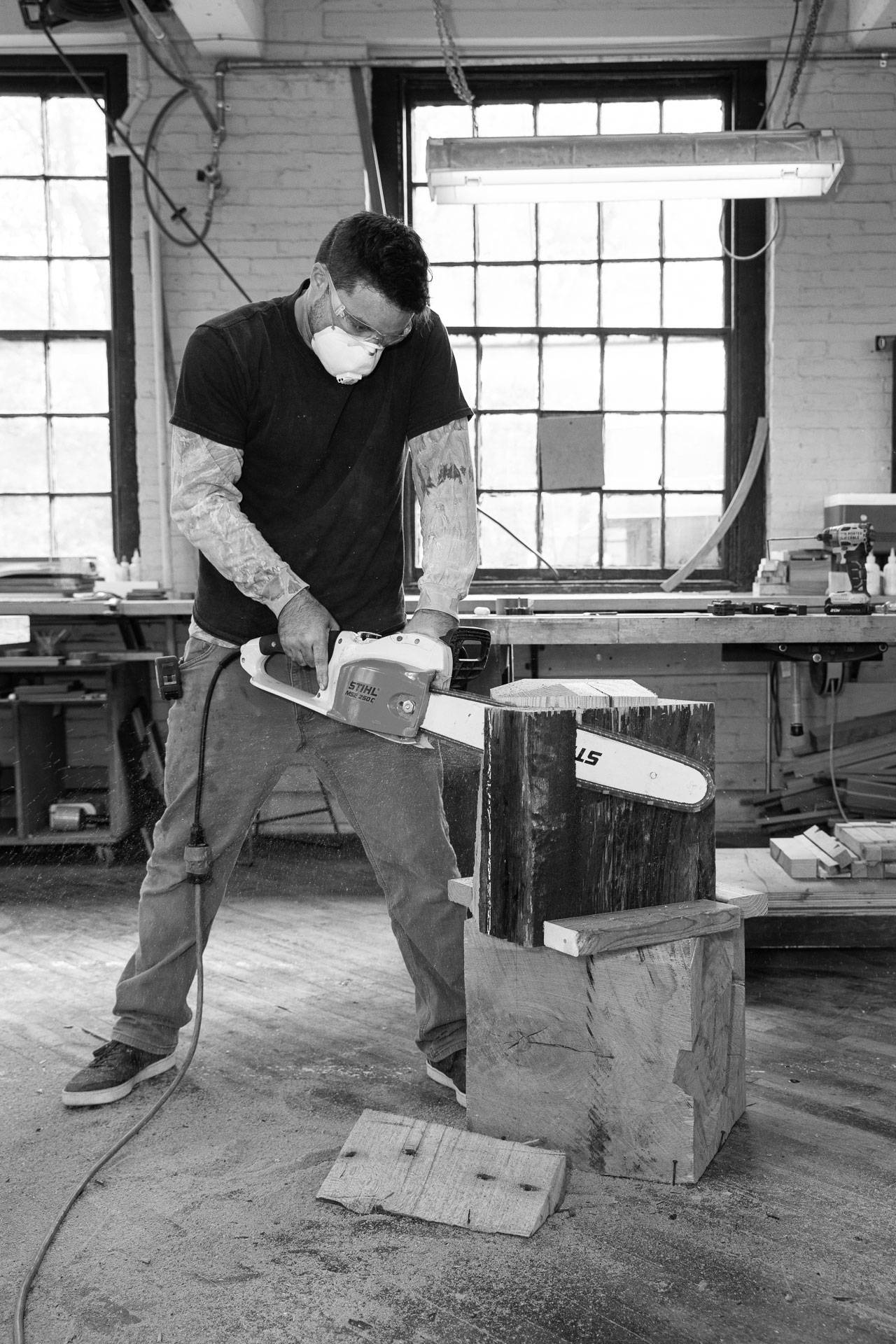 UHURU MAKERS:
WOODSHOP FOREMAN, CHAD MARTIN

From our dedicated project managers & talented designers in Brooklyn to our craftsmen in Pennsylvania, these are some of the technical and creative experts that make Uhuru what it is. Get to know our team members, what they do, and what drives them.
A few weeks ago, we visited our Pennsylvania factory where Chad Martin was in the middle of making a batch of Hono Stools and Sugar Stools. We asked him about his favorite Uhuru piece and some fun facts about himself.
Chad's expertise: Woodshop foreman
Hometown: Elizabethtown, PA
What's your favorite memory from your time at Uhuru?
Visiting Domino Park and touring around New York City with the guys From Brooklyn.
How did your past experiences prepare or lead into your role at Uhuru?
I've been in the woodworking industry for most of my adult life, making everything from chairs, tables, windows, and cabinets. All of the skills that I've gained and continue to learn, give me the confidence I need to build awesome projects here at Uhuru.
What's your favorite Uhuru piece and why?
The leather wrapped Cairns Credenza! This unit combines multiple materials—steel, leather, and wood together—to make a very unique piece. I love tackling the unique challenges of handling and working with different materials.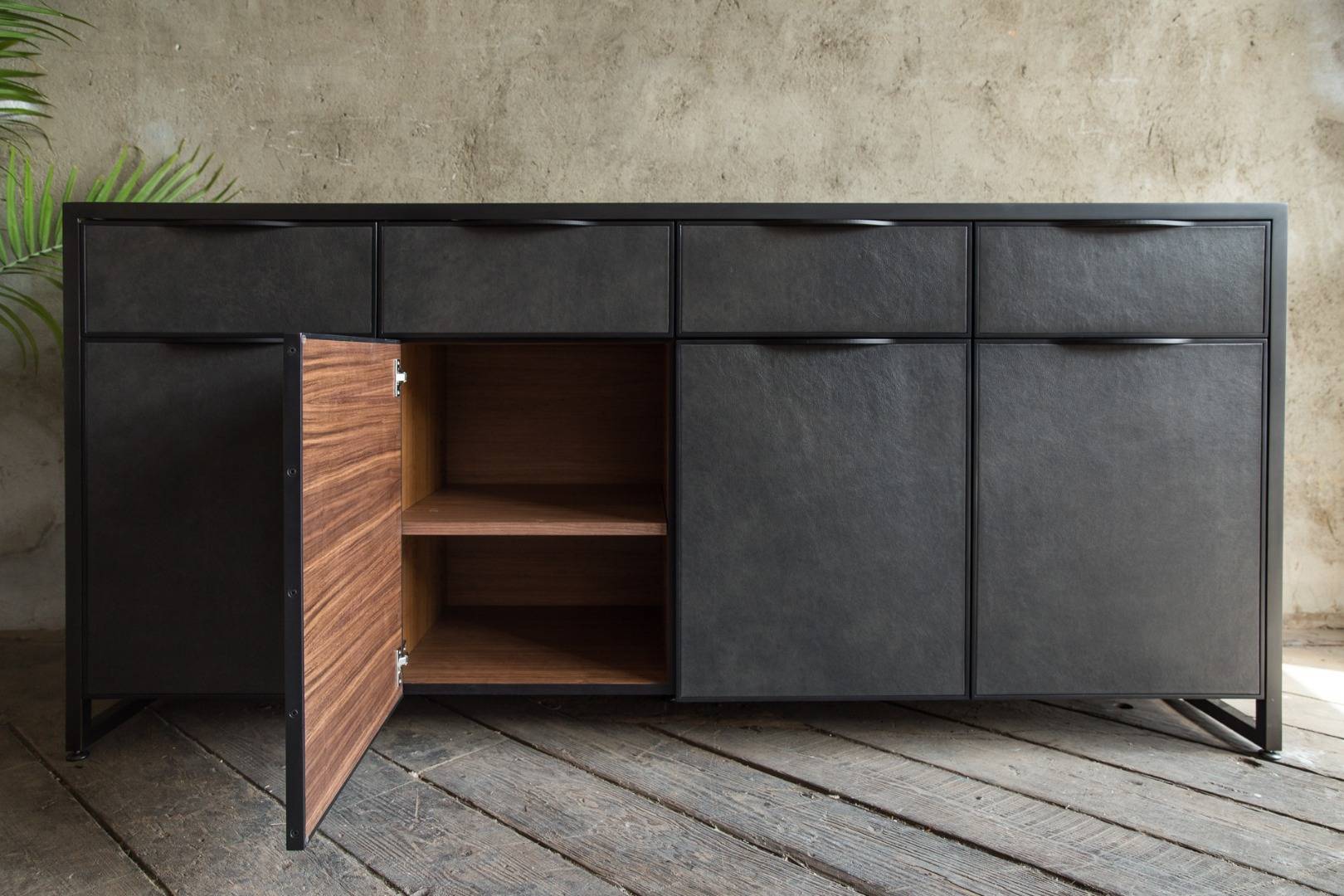 What project are you most proud of being a part of at Uhuru?
The Domino Park project! I feel that this project had the most public impact and is used by more people than any other.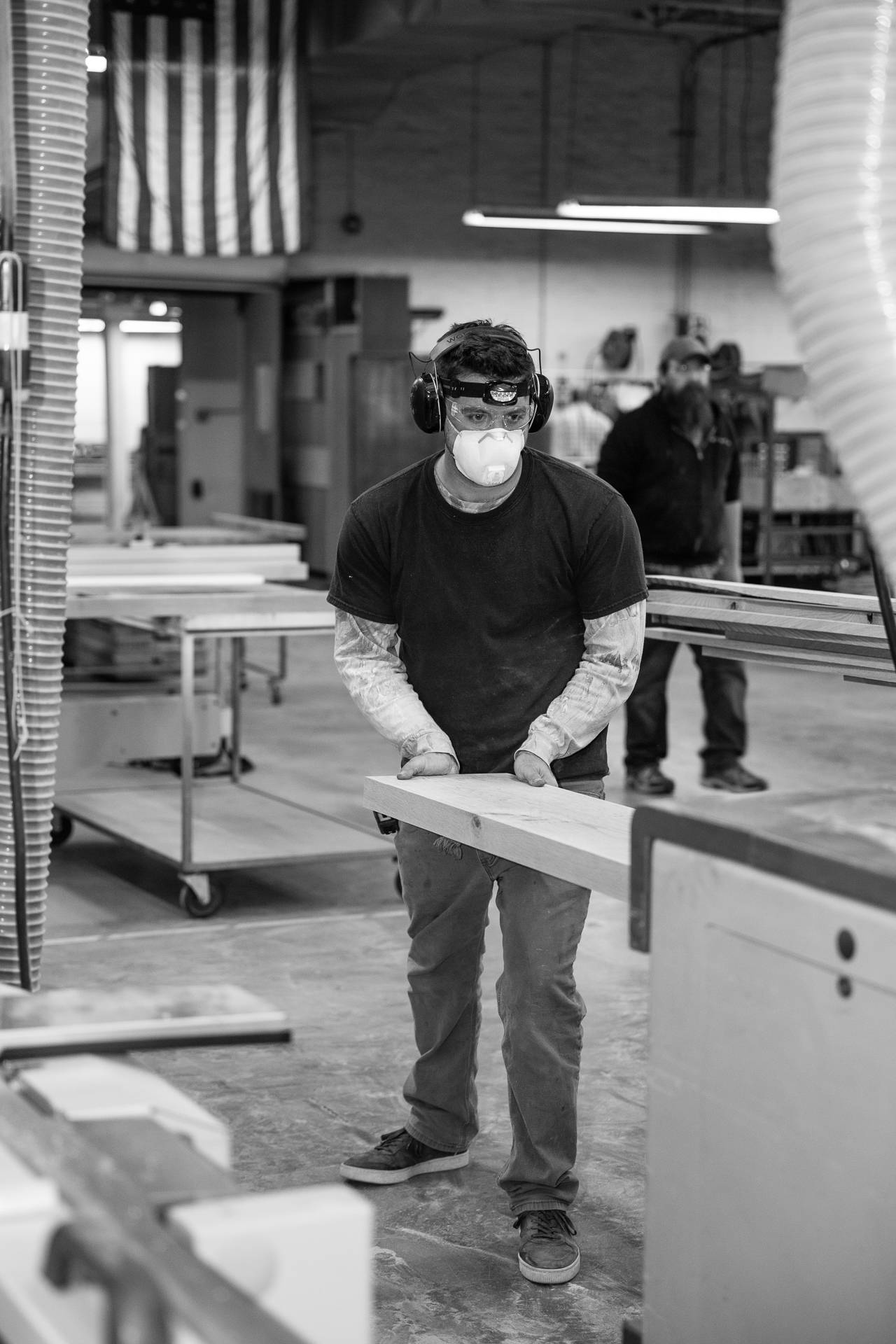 What are you working on and what do you want to make?
Currently i'm working on a custom Broad Base oak slab table, quick ship pieces, and a leather Cairns . I look forward to making my tool cart as a side project and continue to increase my welding skills.
What energizes you outside of work?
Enjoying nature with my wife and sons. Disc golf to unwind and recharge.
What's something about you that would surprise everyone?
I once considered going to clown college. I can ride a unicycle and juggle.
If you could only have three apps on your smartphone, which would you pick, and why?
Spotify! have to have good music at work and in the car. Instagram - To see other makers and the crafts. Robinhood - to learn the joys of stock trading.
Thank you Chad and hopefully we can see you crush disc golf soon!