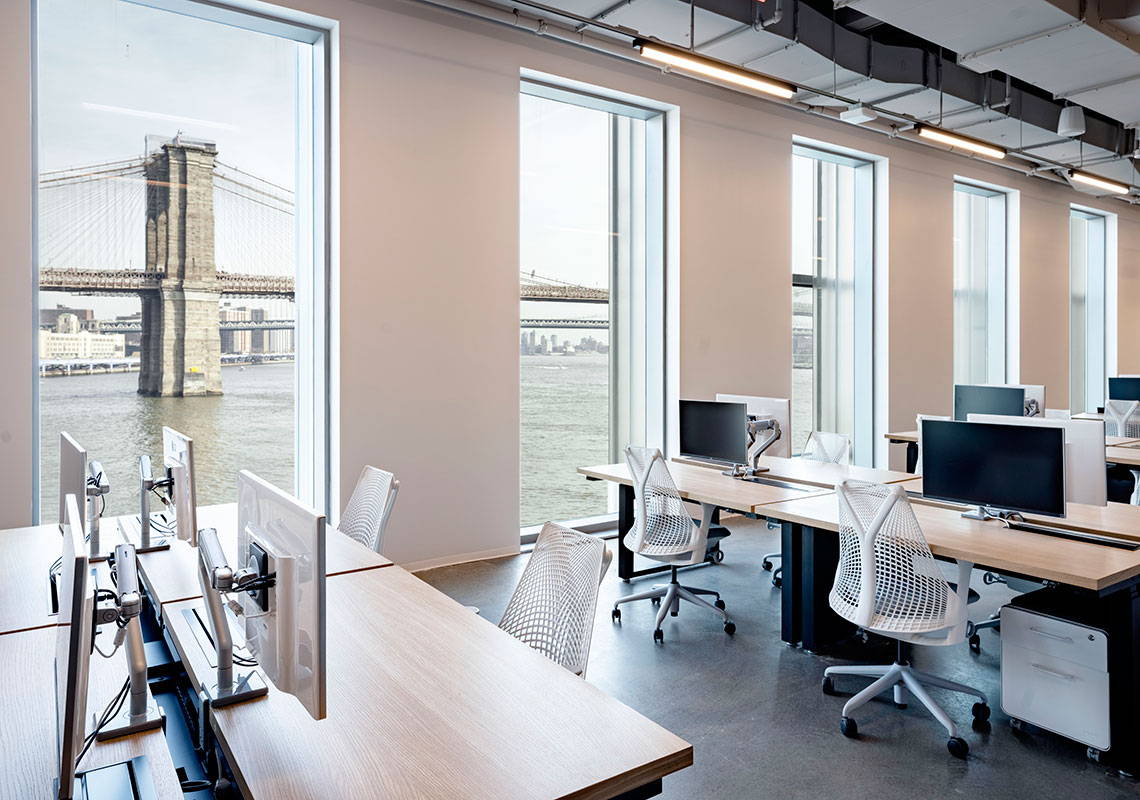 Nike's new S23NYC Studio is a lab-like facility located in NYC's South Street Seaport overlooking the East River. We worked with Fogarty Finger, a NYC-based architecture & interior design firm to create a physical presence that parallels the bold energy of Nike's hub for their SNKRS App.
We outfitted the entire office with Minim Rise sit-to-stand workstations and a custom Boardwalk Super Table, whose surface pattern is a nod to traditional indoor basketball court flooring.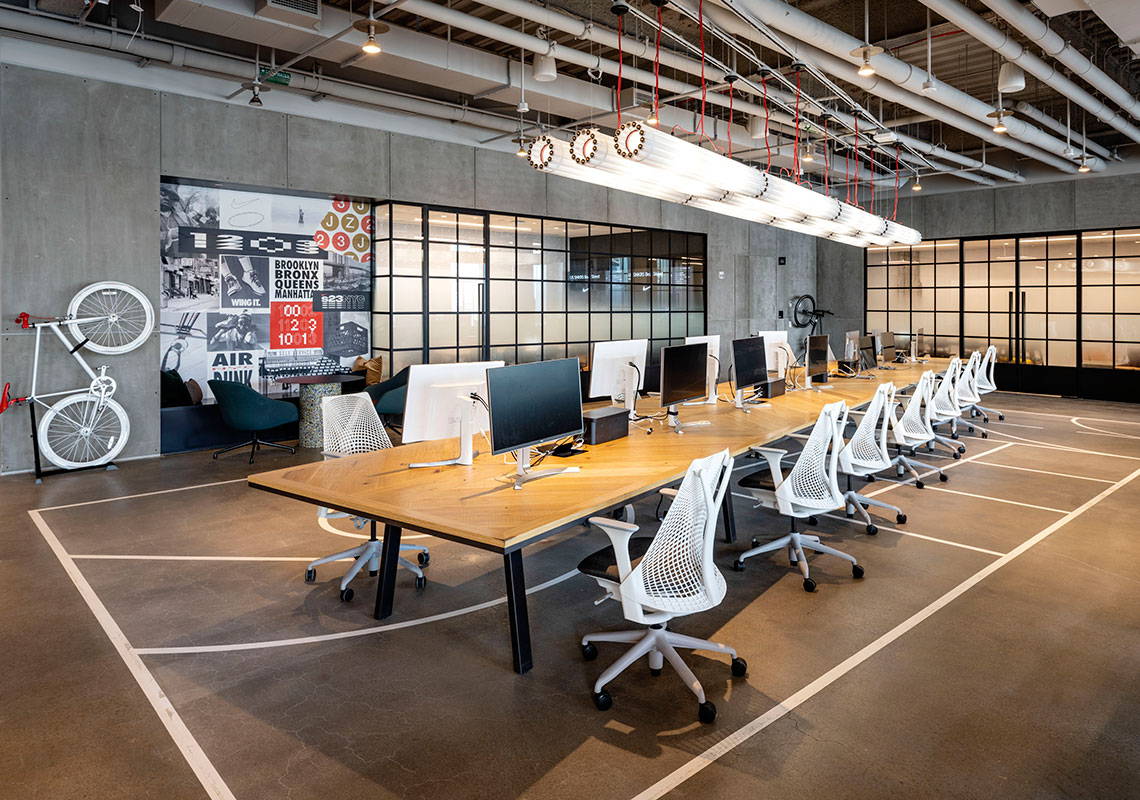 Measuring 33 feet in length, this Boardwalk Super Table was custom created as one long squad-like workstation based on our Minim Conference Table collection.
Other thoughtful features of the space—reclaimed hardwood from Washington State, a floor pattern painted to mimic Jordan's free-throw dunk stride, unique local artwork—reflects a desire and an awareness to connect with the community.
---
---
INTERESTED IN
TRADE PRICING?
Browse our online catalog with special A+D discounts, tax exempts, and order directly.