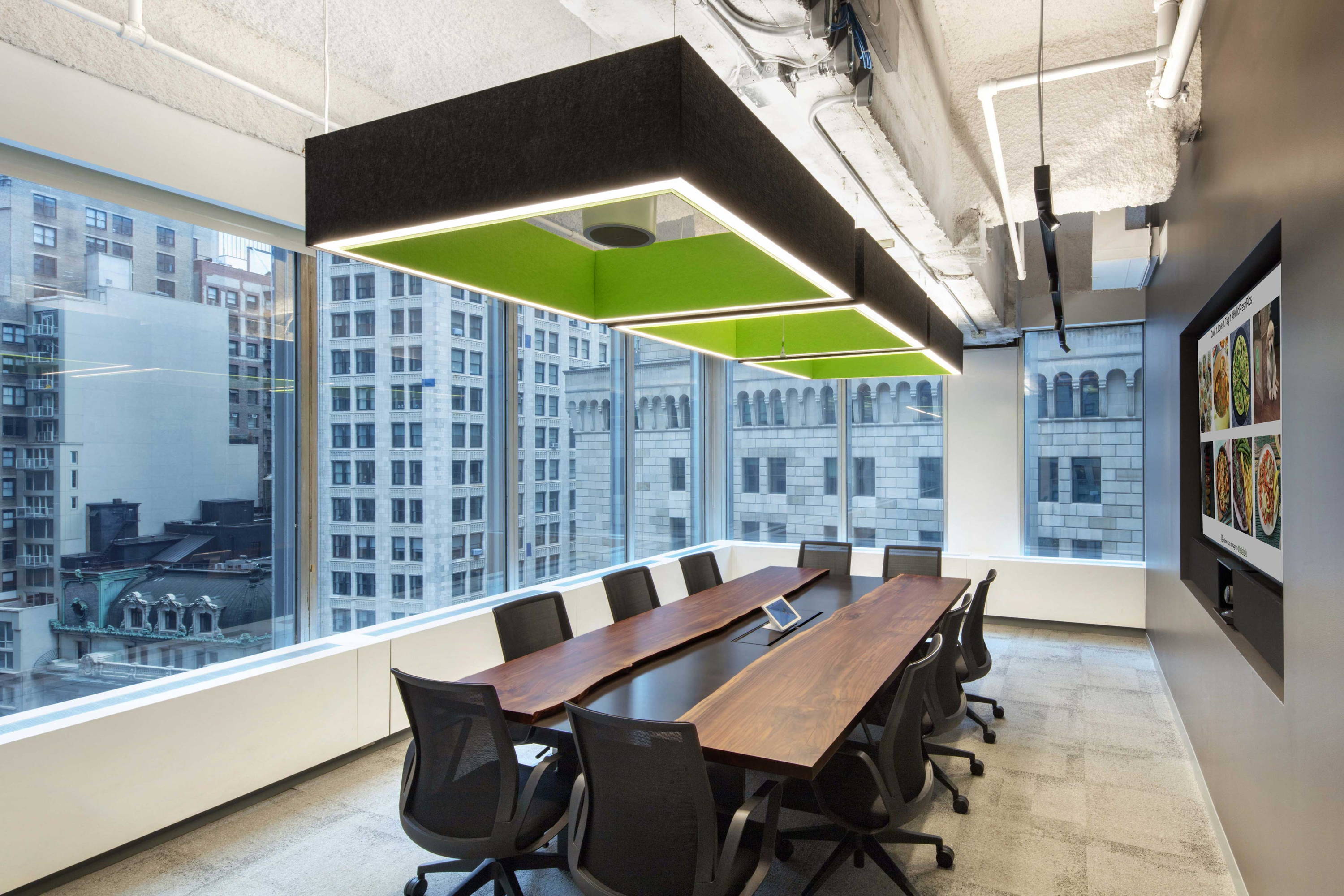 HELLOFRESH NYC HEADQUARTERS

Leading meal-kit company HelloFresh needed to expand their New York City Headquarters and wanted to include their test kitchen into their office space. They also wanted their corporate offices to be as functional and beautiful as possible.
ENV, the renowned Architecture and Interior Design firm, created their new environment on a floor and a half at 28 Liberty Street in lower Manhattan. We worked with Empire Office and ENV to design a benching system to fit within their new space that needed to be versatile, adaptable, and scalable. The larger floor plate allowed for more open collaboration and the intensive meeting culture scattered several various-sized meeting rooms throughout the space. We went with the Minim Benching system with the split leg profile, light gray dividers and walnut top for workstations and the Bowen and Minim Conference Tables for the open collaboration and meeting culture at Hello Fresh.